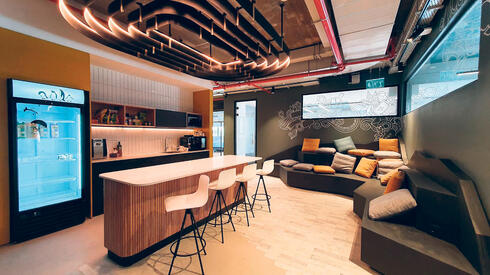 Tel Aviv Municipality and Tel Aviv University open joint workspace for startups
The Tel Aviv Municipality and Tel Aviv University – both of which are equal shareholders of Kiryat Atidim Park in Tel Aviv – are set to open a joint workspace in the park, Calcalist has learned. The new complex will be located in the Ramat Hahayal district and will be close to the CityZone program, which is home to more than 20 startups developing smart city solutions. The complex will be located on the fourth floor of one of two low-rise buildings in the complex, covering a total area of ​​780 square meters.
Currently, Atidim Park does not have a coworking complex and office space is scarce in central Tel Aviv. The group believes that entrepreneurs and professionals from high-tech companies who no longer wish to pay the high prices of central Tel Aviv will be interested in occupying the offices. In addition, high-tech companies increasingly tend to rent workspaces closer to their employees' residences.
The new Atidim-Connect complex will offer a large workspace, larger than the typical 10-12 meters per employee, out of concern for the constraints linked to the ongoing coronavirus (Covid-19) pandemic and the need to maintain distance. social. Complex residences will enjoy rental flexibility and a stable rental price of NIS 2,200 ($645) per month per space. Kiryat Atidim Park is located on Dvora Hanevi'a Street and spans 19 acres, comprising 11 buildings, each totaling 250,000 square meters. It is home to 100 different companies from various technology fields, including life sciences and fintech.