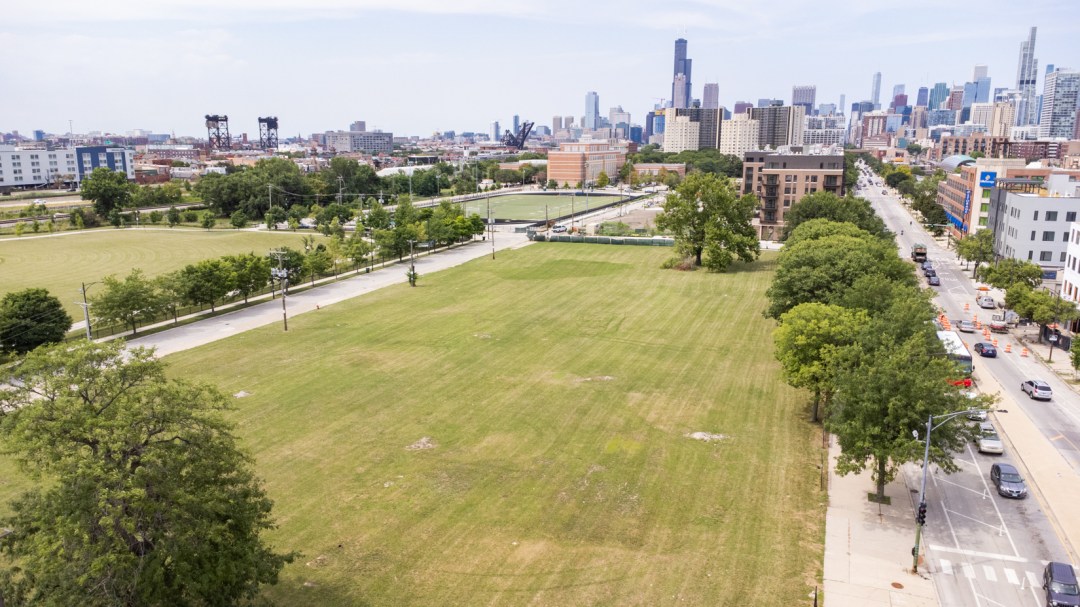 Residents divided over project near South Side High School at Chinatown City Hall
CHINATOWN — Residents remain divided over a Near South Side high school project, questioning whether it is needed and, if so, whether it should open on land meant to be used for public housing.
Residents gathered Thursday at Ward Elementary, 2701 S. Shield Ave., with local organizers for a town hall on the proposed $120 million school for the southernmost part of the former Harold Ickes homes at 24th and State Streets.
Etta Davis, organizer of the Lugenia Burns Hope Center; Debbie Liu, organizer of the Coalition for a Better Chinese-American Community; and Candace Williams, organizer of Chicago United for Equity, was a panelist for the town hall.
Angela Lin and Consuela Hendricks, co-founders of People Matter, organized the event.
The Chicago Housing Authority last month approved a ground lease agreement with Chicago Public Schools, paving the way for CPS to build the open-enrollment high school. It would share the site with Southbridge, a mixed-income development where 244 units would be reserved for CHA residents.
The school and the targeted location have become a point of contention; some neighbors have been pushing for it to be built for years to serve the growing populations of the Near South, while other local activists believe it would create even more segregation and divert students from undercrowded schools.
Davis told the crowd of about 30 residents that the city should first follow through on its promise to build public housing on the site, allowing people to return to the neighborhood. She would prefer officials to focus on supporting existing schools, although she is not completely opposed to building the school, she said.
Liu said other sites should be explored for the school; Williams said he opposes the high school project.
All three panelists criticized the CPS for its lack of transparency throughout the process, saying the district had not done enough to educate the community about the project.
Davis and Lin were part of a coalition of activists who protested the housing agency's land swap deal outside City Hall last month, demanding the city choose another location or remove the plan completely.
"We have asked CPS several times to review different sites, such as Canal [Street] and 18th [Street], Le 78… even the construction site above the Stewart and Canal viaduct. They haven't been transparent about any of them," Lin said. "It feels like we have to understand all the options before we move on, and we have to engage deeply."
Rep. Theresa Mah, a Democrat representing the region and a longtime lawyer who helped secure state funding for the schooltold the public that Site 78 is "worth exploring".
"I think it's definitely worth having more discussions with the city, with developers and community members to see if this is a viable option," Mah said.
Aldus. Nicole Lee (11), another new school supporter, favors the former public housing site, saying 78's industrial environment could be difficult for students to navigate.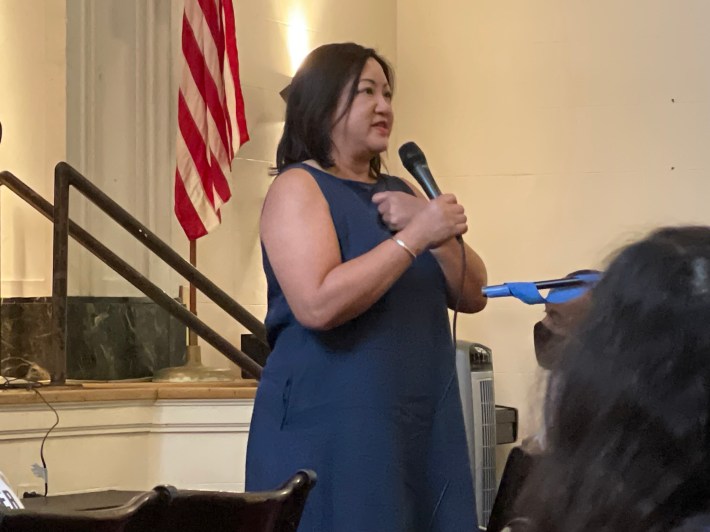 Residents were also divided, with some saying a school should not be built at all and calling on the CPS to revitalize neglected neighborhood schools. Public high schools on the Near South Side are either underutilized and underfunded or — in the case of Jones College Prep — selective enrollment.
A former Ward student recalled how she and her sister were told 'they would die' if they attended one of the neighborhood high schools, a comment rooted in racism, she said .
"We have to understand and acknowledge each other's pain and figure out how to come together," said the woman, who said she had seen little progress since working on equity and access initiatives as a high school student eight years ago.
Other residents said strained race relations are proof a new school is needed, with one man saying there was "a racial component to safety".
It's unclear when the Chicago Board of Education will consider the school's proposal. Mayor Lori Lightfoot and CPS CEO Pedro Martinez also threw their support behind the proposal, echoing other supporters who say the school can serve the Near South Side's burgeoning population.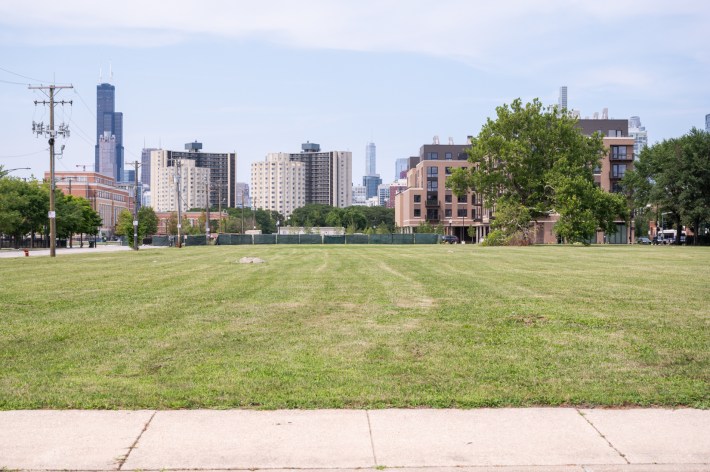 The plan appeared to be moving forward earlier this summer, but Martinez abruptly pulled it from consideration right before the school board votes on it in June. This decision came a few hours after WBEZ and Sun-Times detailed major concerns about the schoolincluding whether it was even necessary given the drop in CPS enrollment.
But with the ousting of school board member Dwayne Truss, who had planned to vote against the school project — and the appointment of Lightfoot ally Michael Scott Jr. — the plan appeared to be back.
Despite the sometimes tense discussion, Lee said she viewed Thursday's discussion as "progress."
"Today was a good start and a long overdue for our two communities, the Asian community and the African American community, to have a dialogue on this topic. We all want the same things – a good education, a safe place to get our kids to school – and we need to focus on where we have common ground," Lee said.
Lugenia Burns Hope Center is holding another town hall meeting from 5 to 6:30 p.m. Tuesday at Mount Carmel Baptist Church, 2976 S. Wabash Ave.
Listen to "It's Alright: A Block Club Chicago Podcast":