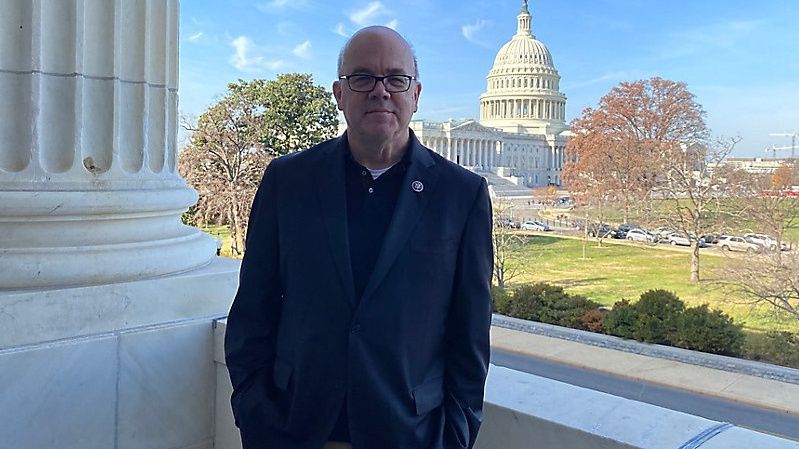 McGovern is working to discourage the importation of certain Chinese products
U.S. consumers might not realize it, but if they've purchased an item made in an area in northwest China, there's a good chance at least some of it is the product. of slave labor.
"It is supposed to be illegal for us to be able to use products resulting from slave labor and yet the Chinese government has cleverly found ways around this," said Representative Jim McGovern, a Democrat representing Massachusetts in the House of Representatives. .
The region in question is home to the Uyghur community of China, a predominantly Muslim ethnic minority group targeted by the Chinese government.
As many as a million Uyghurs are believed to have been held in state-run prisons and camps.
"Uyghur Muslims have been persecuted by the Chinese government for years and in fact international human rights organizations have declared China guilty of genocide against the Uyghur people," McGovern said.
McGovern, who is co-chair of the Congressional Executive Committee on China, which monitors human rights in the country, is the main sponsor of legislation that was passed by the House on Tuesday to address the issue.
The Uyghur law on the prevention of forced labor would, for the first time, oblige American companies to ensure that all products imported from the Xinjiang region, where the Uyghurs live, are not made with slave labor.
"If you're going to do business in that one region alone, the Xinjiang region of China, that's where these internment camps are located, you have to assume that the products you buy are made by slaves and if you want to to continue to buy them, you have to prove beyond a reasonable doubt that in fact they are not, "said McGovern.
At a time when two-party politics in Washington is elusive, the Uyghur forced labor prevention law was approved by the House in a near-unanimous 428-1 vote.
"Nothing is scarier than what the Chinese are doing to the Uyghur people," said Representative Earl Blumenauer, a Democrat representing Oregon in the House.
"The Chinese Communist Party is doing everything it can to get ahead of the United States, Mr. President. It steals intellectual property and uses Uyghur slave labor to make products, "said Representative Tim Burchett, a Republican representing Tennessee in the House.
The measure is now transferred to the Senate where McGovern expects it to pass easily.
The congressman said he was optimistic the legislation would reach President Joe Biden's desk by the end of the year.