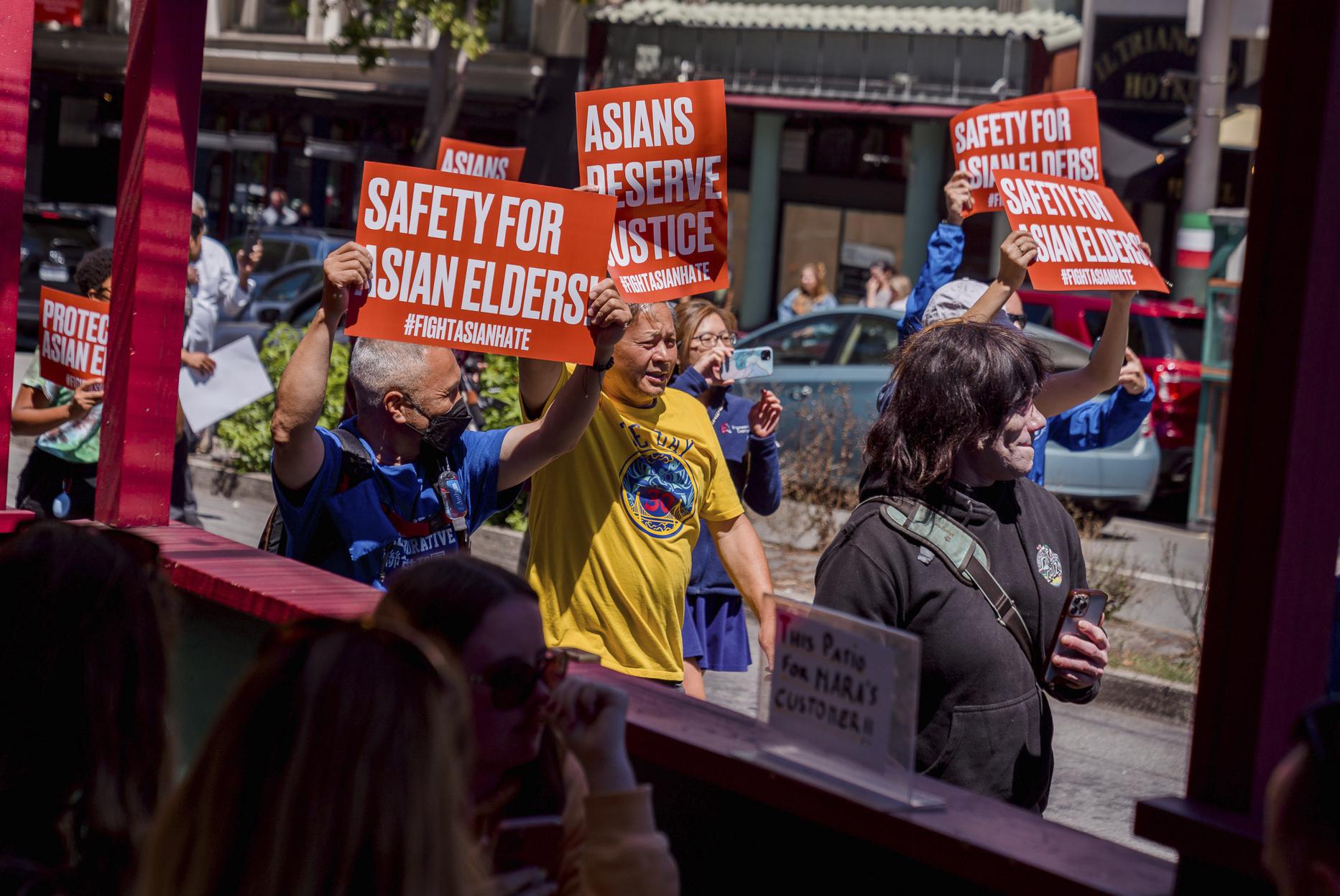 'Combat Asian Hatred' Marchers Take to the Streets of San Francisco to Demand Justice
The campaign against violent attacks on Asian seniors erupted on Columbus Avenue on Sunday, where a raucous drumming band and protesters' chants of 'Combat Asian Hate' distracted outdoor brunches and disrupted the flow of tour buses double-decker.
"We don't need your donations. We don't need your social media posts," Hudson Liao, founder of Asians are Strong, said at a rally in Washington Square in San Francisco's North Beach neighborhood. "We need you to get out there and be active. We have to occupy Columbus Avenue.