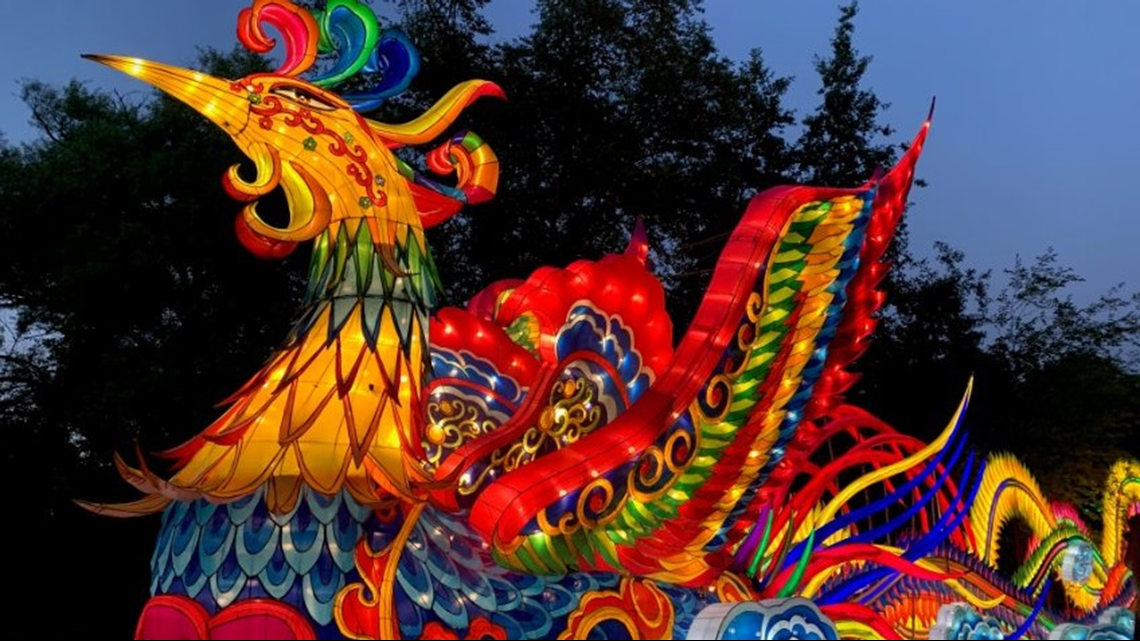 Cleveland Zoo Asian Lantern Festival 2022: When does it start?
Advanced tickets are on sale now.
CLEVELAND — One of the area's most popular events is set to return with the Cleveland Metroparks Zoo announcing Monday that the Asian Lantern Festival will begin on July 6.
Advance tickets for the event are on sale now and can be purchased at FutureForWildlife.org/lanterns. This year's event, which will run until August 21, will feature 1,000 illuminated lanterns that will illuminate the zoo after dark, as well as some of its biggest exhibits to date, including a palace of 100 feet long and four stories tall, sprawling Chinese gardens along Waterfowl Lake and half a dozen giant lanterns.
"The Asian Lantern Festival has become a summer staple in Cleveland with guests returning year after year to experience the zoo in a whole new way," Cleveland Metroparks chief marketing officer Kelly Manderfield said in a statement. communicated. "Thanks to the tremendous support of our partners, we are able to elevate the festival each year and look forward to sharing our largest and most complex presentations to date."
According to the zoo, the Asian Lantern Festival attracts more than 150,000 guests each year. In addition to the lights, this year's event will feature hourly live performances on the Fifth Third Bank Stage, as well as a variety of culturally-inspired fare, including local Cleveland favorites at MetroHealth Asian Food Market.
Passing times for this year's event are 6:30 p.m. to 10:30 p.m. Thursday through Sunday, with a limited number of drive-through opportunities available on Wednesday evenings. Meijer is the title sponsor of this year's event.
"Meijer is thrilled to partner with the Cleveland Metroparks Zoo for our second year in support of the Asian Lantern Festival event," said Cathy Cooper, Meijer's Senior Director of Community Partnerships and Donations. "We hope to help customers immerse themselves in this awe-inspiring cultural experience this summer."